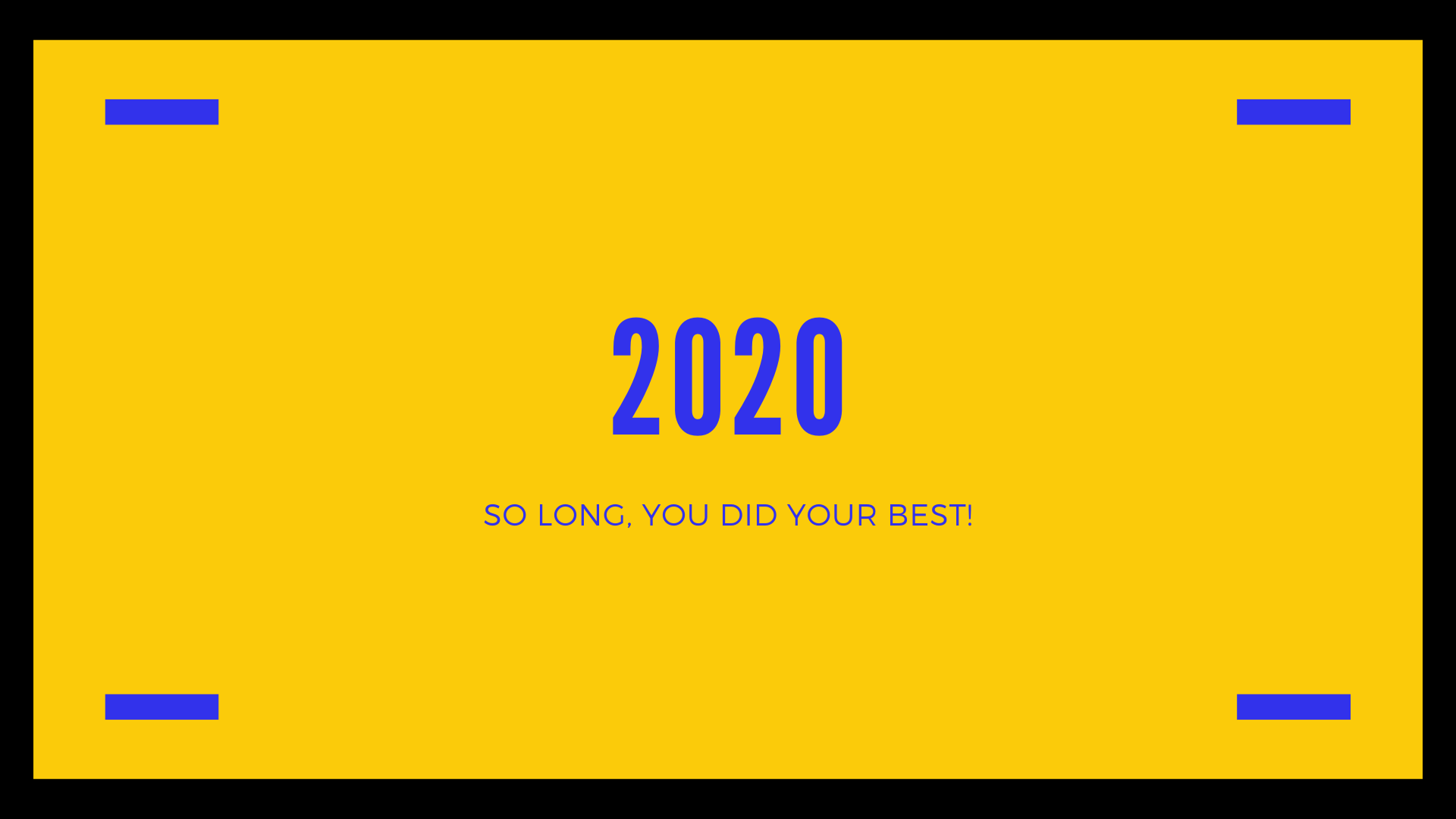 Introduction
Hey everyone! I'm excited to share with you my year end review for 2020.
2020 has been about staying strong mentally! 😃
I'm glad to say that whilst 2020 might have been a tough year, I was able to achieve things I am proud of 💪.
I'm excited at what 2021 is going to bring.
Philippians 4:8:
In conclusion, my friends, fill your minds with those things that are good and that deserve praise: things that are true, noble, right, pure, lovely, and honourable.
Personal Development
What an amazing course!
I enjoyed every bit of it, made new friends, improved the quality of my network and started on the path to becoming a CTO.
Some feedback from my fellow soji's that made me happy
"Very cleaver, can solve every computer problem and clearly a deep thinker"
"Thanks for sharing all your knowledge in class & on slack!"
"Edi - I'll definitely miss, we've had a great time and a few laughs in the break out rooms."
Improved Communication
Did a lot of DIY
Joined CTO Community
Mentored more Test Engineers, learnt alot about myself in the process
Writing
Was surprised to see my first attempt at blogging did good for the community. 💪
🥇 1st most popular article of the 37th issue:
"A Beginner's Guide to Designing Page Objects — Pt.1" by @bongosway https://t.co/dJQFPex8yj

— Software Testing Weekly 🚀 (@QANewsletter) September 24, 2020
🥈 2nd most popular article of the 42nd issue:
"A Beginner's Guide to Designing Page Objects — Pt.2" by @bongoswayhttps://t.co/r5WruHUcU6

— Software Testing Weekly 🚀 (@QANewsletter) October 29, 2020
Speaking and Coaching
Guest lecturer, teaching students introduction to Test automation.
Conducted business seminar for a Charity in Colchester (before Covid-19 😉).
Coached few testers into leadership roles.
Open Source
The Selenium core team accepted 4 of my Pull requests 🥳
I got featured by Kong Inc for writing an Insomnia plugin to prevent storing password in plain text.
Thank you Insomnia Community! Together we discovered 3 solutions for avoiding plain-text passwords in Insomnia. Check them out: https://t.co/DNaFiKEtcz

🙏 @GetInsomnia @DauleDK @bongosway#opensource

— Kong Inc. (@thekonginc) December 17, 2020
2021: What's the Plan?
Help more engineers become better communicators
Continue on my CTO path
Eat more healthy food
Exercise more
Take more technology leadership courses
Start a foundation
Revive the project - Empowering Children with Confidence, Communication and Computing Skills.
Thank you so much for sticking around. 🙇‍🙏
Look forward to connecting with and learning from you in this new year! 😃🙏👍🤗
Let's go 🏃‍♂️🏃‍♂️🏃‍♂️ 🚀 🚀 🚀